INITIAL RADIO SPOT
NEWS RELEASE 1

One of Huntsville's and East Texas' most anticipated events is back and bigger and better than ever before. Huntsville Superstar is officially launched, and looking to find the next big thing!
Aspiring singers of all ages have the opportunity to show what they've got during the audition round on July 22 at 7 p.m. at the Old Town Theatre, located at 1023 12th Street, Huntsville, TX 77340.

Interested singers can sign up for the competition online at: www.HuntsvilleSuperstar.com The fee to enter is $25, and all potential contestants must sign up by Friday, July 21, 2017.
"This is a lot of fun not only for Huntsville, but also for Conroe, Livingston, Lufkin, Tyler, and the other surrounding communities in East Texas as well," said Paul Shiver, founder and organizer of the competition.
Unlike in the past where the competition was held over the course of four weeks, Shiver decided to spread the competition out over four months in hopes that this will not only give contestants more time to prepare for the next round, but will also allow those wanting to catch one of the live rounds a better opportunity.
After the Live Audition show, which will be tremendously fun in itself, contestants who advance will move on to Round One of the competition which will be held Aug. 12; Round Two on Sept. 23; and the Final Round held on Oct. 14. All rounds will begin at 7 p.m. at the Old Town Theatre. The winner of the competition will walk away with a recording opportunity and a $2,500.00 Cash Prize.
Contestants will be subject to performing for both Judges and a Live Voting Audience. With so much on the line, Shiver says the judges will be looking for the absolute best.
"Judges will be looking for vocal ability, showmanship, and stage presence. This includes their attire, vocal quality, tonality, audience engagement and more," Shiver said. "Each contestant will have one minute during the auditions, which will be a 'Capella – no instruments or accompaniment of any kind."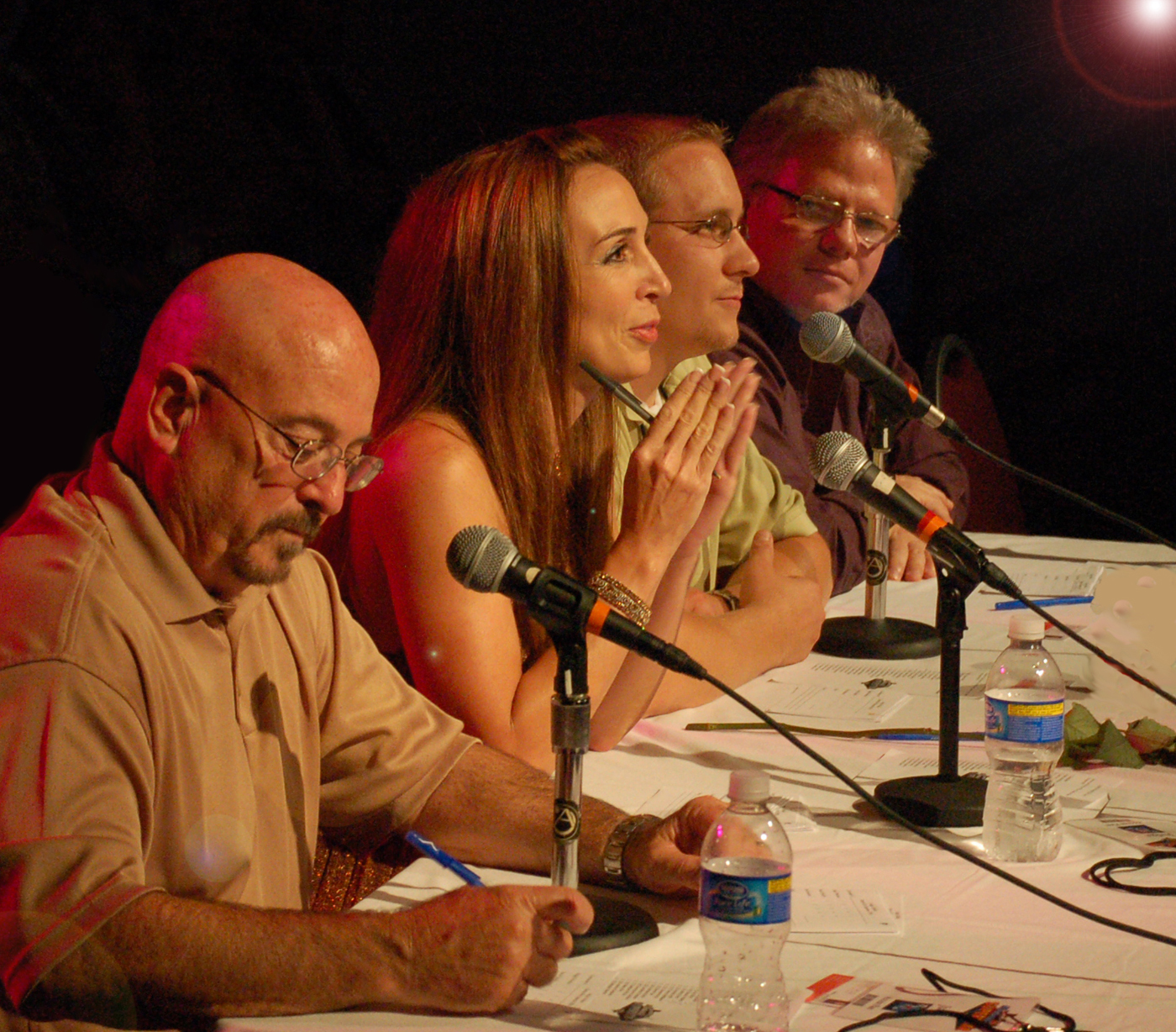 Shiver added, "We're trying to build the contestant from the ground up. We want to see your raw charisma, and what you can do without the aid of music first. Show us yourself and your abilities totally exposed. Then, if you can dazzle in that light, enough to advance, you'll have the opportunity to bring in music, and present yourself with full production. That's when you'll really get to dazzle everyone, but let's see if you can make it first on your own raw talent."
Shiver also added, "The live audience will vote, and their vote will be factored in to the overall judges' decision. Though, not a requirement to win, it will be extremely helpful to have the support of family and friends at the live performance. We implement the audience vote specifically to help build a large live audience, assuring that each performer will have nice sized audience to perform to. It simply makes for a better show."
Paul Shiver stresses that parents wanting to enter young children need to remember that they will be competing against adults, and to use special caution when considering registering little-ones for the highly-competitive competition – especially one where this kind of prize package is at stake.
Shiver says they are planning to amp up the competition this year through a number of ways. Among those is refining the Live Audience Voting, and making the competition more interactive for audience members and the general community.

WHAT IS THIS VOTE, AND WHY IS IT IMPORTANT? – One new really cool twist that we've implemented this year, is, after each round (except for the final round), those who advance to the next round, will have their performance uploaded and presented on the voting page right here online every day throughout the month until the next round. During that time, the online audience will get to view their performances, and cast their online vote for their personal favorite going in to the next round. The winner of this online audience vote will be announced first thing, at the beginning of that next round, and that person (the winner) will receive immunity from being eliminated from that round. They will be guaranteed to advance to the next round! It's a valuable and coveted prize, so family members, and friends of the contestants should try to stop in and cast their vote daily!
Folks interested in attending the shows can purchase tickets online at: www.HuntsvilleSuperstar.com Tickets are $20 for general admission and $15 for children under the age of 12, senior citizens and students with a valid college or university ID.
For updates on auditions and shows and more information about Huntsville Superstar, visit www.HuntsvilleSuperstar.com