ATTENTION — We are getting closer and closer to show number three and want to give a quick reminder to everyone that online ticket sales are open and going well! We are hoping sell every seat so as to not only have a large and enthusiastic audience for our amazing contestants, but also because a portion of the ticket sales will be donated to hurricane relief! The more tickets we sell, the more we will be able to donate, so gather your fans, friends, and families and let's try and fill every seat.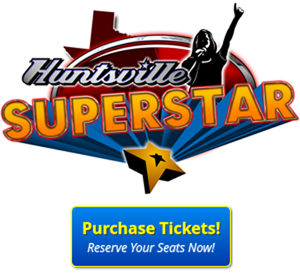 Our amazingly talented judge – Margaret Campbell is also holding a diaper drive for victims of the hurricanes who were displaced, and have lost everything. We will be collecting donated boxes of diapers in all sizes to help aid her amazing efforts for the littlest victims of these awful storms.
A quick reminder for all contestants – that we will have our usual pre-show meeting and sound check at 4:00pm at the theater.
We're looking forward to another round of competition with all our fantastic vocalists! See you all this Saturday, September 23rd!
Red Cross Web Link  –  Red Cross Facebook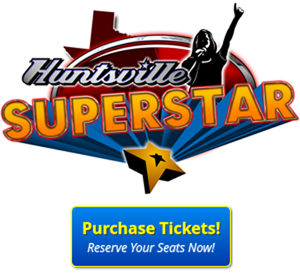 Huntsville Superstar — launched in the summer of 2007, is one of the premier Talent Shows in all of East Texas! It is a live progressive talent contest series that will take place over four shows, spread out over four months
1st Show — Open Auditions, Saturday July 22nd, 7:00 pm
2nd Show — Round 1, Saturday August 12th, 7:00 pm
3rd Show — Round 2, Saturday September 23rd, 7:00 pm
4th Show — Final Competition, Saturday October 14th, 7:00 pm
All four shows will take place at the Old Town Theatre in Huntsville, TX, located at: 1023 12th Street, Huntsville, TX 77340.
Huntsville Superstar is a singing contest, similar to American Idol with one major difference, it will welcome ALL participants who wish to enter, and compete to win $2,500.00, and a Recording opportunity, along with the prestigious title of "Huntsville Superstar 2017 — Ten Year Celebration!!!"
No age limits. Contestants of all ages will sing and perform live on stage, at the Old Town Theatre, in an attempt to dazzle both a live and online (voting) audience, along with an esteemed panel of judges, where they will either be eliminated, or selected to progress on, until One Grand Prize Winner is voted on, and chosen at the Final Show!
Auditioning this year to become a contestant is going to be FUN and EASY. The contestant Entry Fee is $25.00. Sign-Up Here!
Beginning Sunday June 25th, candidates can sign-up online right here on the Contestant Sign-Up Page!
1). The Contestant Entry Fee is $25.00.
2). SPECIAL CAUTION BEFORE SIGNING-UP — We welcome contestants of ALL AGES. However, it is important to understand upfront the serious nature of this singing competition, and how ALL contestants will be competing to win a $2,500.00 Cash Prize, and a recording opportunity. This means that younger contestants will be competing against seasoned adults, and will be subjected to the same rules and judgement criteria as the adults. On one hand, this type of thing can be a lot of fun (especially when the youngster is really entertaining, and wins), but, on the other hand, that kind of pressure can be hard on kids and their family's. Think it through before signing up.
2010 WINNER — RL BELL!
FOLLOWING RL BELL'S CAREER!
2007 WINNER JON SHEPTOC!